Car Window Tinting Broadmeadows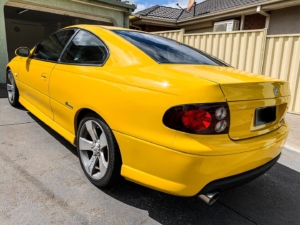 Are you looking for car window tinting in Broadmeadows? Then Step to Supatint. At Supatint, we specialise in high-quality, professional, automotive tint solutions. We offer a wide variety of high-quality car window tints at an affordable cost. With years of experience and expertise in the industry, we have been providing car window tinting service for our customers in Broadmeadows and its surrounding areas.
If you're unsure of which tint is suitable for you, you can take advantage of our friendly and knowledgeable staff to guide you. We have a large selection of car window tints and window films with different shades and combinations that work the best for your vehicle.
Supatint's car window tinting makes your car look smarter with a professional outlook. If you're concerned with UV protection or heat control or professional look, we have great options for you and our car window films that comes with warranty, so you can be worry-free.
There are a host of benefits that are bound with car window tinting from the added security to privacy, you can also get a smooth & stunning outlook with our imported car window films.
When it comes to car maintenance, curb appeal is vital to improve your car's look. Like paint protection, car window tinting proves to be an interesting option where we can greatly enhance the look of your car with our window tinting experts.
From the aesthetics to the privacy point of view, our car window tinting creates a more professional image to your vehicle and protects from sun exposure.
We provide picture-perfect accurate car window tinting every time. So, instead of replacing your old and faded windows, you can treat them with our cost-effective car window tinting service. It helps to maintain a consistent temperature inside the car cabin and keep the harmful rays at bay. It increases your comfort and reduces your fuel consumption.
Want to transform your vehicle's look? Hire our experts from Supatint. Call 0411 450 424 today.