Car Window Tinting Eltham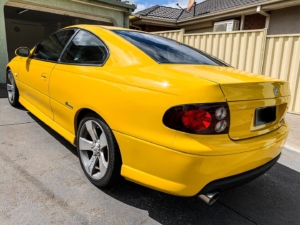 Your car is an asset and your home is a great investment that should be protected against the harmful effects of the sun. Having window tints installed on your vehicle and home is a great way to protect your investment.  For residential, commercial and car window tinting near me in Eltham, look no further than Supa Tint. Backed with many years of experience under our belts, we have installed window tints on a wide range of car models as well as on a number of commercial and residential buildings across Eltham. We have the right knowledge, ample training and state of the art equipment, so no job is too big or small for us.
We Can Help You With:
Car Window Tinting Eltham:
Worried about the safety of your belongings kept inside your vehicle when you are away? Why not invest in automotive window films? Our car window tinting specialists install high-quality films that give your car a sleek look while blocking out prying eyes. It reduces the glare from bright headlights, retards eye deterioration, prevent UV rays from damaging your eyes & upholstery and keep your car's interior cool.
Residential Window Tinting Eltham:
Are you tired of blinding sun glare, high A/C bills, fading furniture and rooms that are very hot? If yes, you can consider getting your windows tinted by our tinting specialists. We have tints in a variety of shades and price ranges, so that you can choose the one that suits your budget and requirements.
Commercial Window Tinting Eltham:
If you are thinking of upgrading your office's look, maintaining consistent temperature and providing comfortable work environment for your employees, you could benefit from our commercial window tinting services. We will work with you to understand your tinting needs and provide the best solution for you.
If you would like to know more about our window tinting services, feel free to call 0411 450 424 and talk to our experts today.