Car Window Tinting Essendon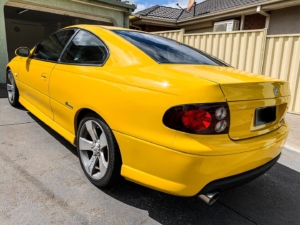 While some people get their windows tinted for cosmetic reasons, the main reason to get it done is to protect the interior from sun damage and keep the inside cooler. This is applicable for commercial, residential and automotive windows. Getting your building's or car's windows tinted is a good idea, especially if you want to add privacy and protect your belongings from prying eyes. For residential, commercial and car window tinting near you in Essendon, you can trust Supa Tint. Our window tinting films are capable of rejecting 99% of UV rays and 82% of heat coming through your windows. With in-depth knowledge, advanced training and high-end equipment, we can get the job done right and in a perfect manner.
We Can Help You With:
Car Window Tinting Essendon:
Car window tinting is more than just a visual detail and is intended to change the look and feel of the vehicle. Our car window tinting specialists adopt a holistic approach and install the tints in such a way that your vehicle gets a rejuvenated look that turns everyone's head around.   
Residential Window Tinting Essendon:
The benefits that come with residential window tinting are enormous. Windows not only open your home to warmth, wonderful views of the outside world and natural lighting, but also open you up to excessive glare, heat build-up, high-energy costs and premature fading of interior furnishing. With our residential window tinting, you can bask in the sunlight and other associated harms.
Commercial Window Tinting Essendon:
Our commercial window tinting is one of the most effective and affordable ways of reducing energy cost and increasing the comfort of the occupants. We provide premium, high-performance glazing solutions that make a smart alternative to window replacement.
Serving residents, business owners and motorists across Essendon and the surrounding suburbs, Supatint would be happy to arrange a free, no-obligation estimate on tinting your residential, commercial and automotive windows. For more details, give us a call on 0411 450 424 and talk to our experts today.