Car Window Tinting Fawkner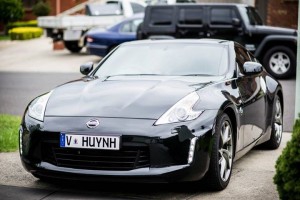 Looking for a car window tinting in Fawkner? Supa Tint has been providing high-quality car window tinting services for customers in Fawkner and its surrounding suburbs. We specialise in car window tinting and provide the best window tinting for your vehicle. Our team of window tinting professionals will suggest the right type of car window film that matches the colour and tone of your vehicle.
 When you come to us, we will treat your car like ours. Your car will be taken to a dust and wind-free space, where we dust the windows with a soft dusting brush. After dusting, we use a mild soapy solution to remove any debris or bird splatter from your windows, and once the surface is dust-free, we will allow it to dry, then we install the imported window film for you.
 With its protective layer, you can be stress-free about the glare reduction, heat control, UV protection, as it acts as a protective shield to your glass windows.
 At Supa Tint, we always recommend the best for you. Our car window films offer the premium look that you expect. When your vehicle is continuously exposed to UV rays, it's be bad for your health and car interiors can deteriorate. Our professional installer will measure your car windows and cut pieces of film from the roll to fit your windows. The film is then cut precisely to fit your windows, and then applied.
Whether you're concerned about UV protection or want to reduce the bright glare, and excessive heat, we have the right solution to enhance the comfort of your vehicle. We will professionally install it and ensure that it's perfect for your vehicle.
If quality and premium look is what you're looking for, you can trust our tinting professionals at Supatint. Call us on 0411 450 424 today. Happy Tinting !