Car Window Tinting Glenroy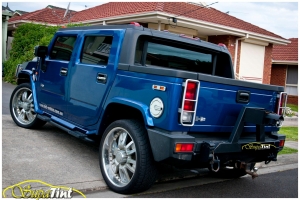 If you're looking for a car window tinting in Glenroy, Supatint is right here. As experts in car window tinting, we specialise in professional, high-quality automotive tint installations. We want our customers to feel comfortable when choosing a car window tint, and that's why we offer
custom-designed car window tinting solutions that are perfect for you.   
We use imported window films to make your car look new and incredible. When you install a car window film from us, you will find that your drive will become more smooth and comfortable. 
Supatint car window tinting provides cool vehicle protection for your vehicle from the outside world. Moreover, you will save fuel, and there won't be any need for an air conditioner. You will experience a cooler temperature in the hot summer.
Our UV protective car tints and films block up to 99% of the harmful sun rays from entering your vehicle. Car window tinting is a reliable way to prevent you from severe skin cancers and sunburns. It also protects your car window glass from shattering or breaking in the event of any accidents. It also cuts down the potentially dangerous glare from the road.
We offer a huge selection of car window tints and car window films that will never peel, bubble, or discolour. Our window films are designed with excellent clarity, aesthetics, and heat protection capabilities. Car window tinting will give your vehicle that provides a sleek, custom, cool look, and improves your driving experience and increases your vehicle resale value.
No matter what look you want, we have the car window tints in various shades and colours. Also, when you choose our car window tinting, you can enhance the look and feel of your vehicle.
When you come to us, we help you decide the type of car window film that suits your style and budget. Looking for car window tinting in Glenroy? Hire experts from Supatint. Call us on 0411 450 424 today.