Car Window Tinting Mernda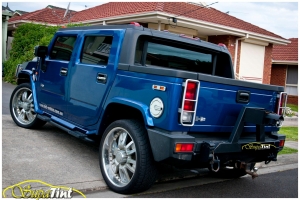 Are you looking for a cost-effective way to enhance the appeal of your vehicle, home or office? If so, why not invest in our window tinting service? Based in Thomastown, Supa Tint offers residential, commercial, office and car window tinting service to our customers across Mernda and the surrounding suburbs of Melbourne. Our premium quality tinting materials coupled with our skills and craftsmanship ensure excellent value, top-notch service and lasting solution at the most competitive prices. All of our window-tinting films are completely legal, so you can enjoy the beauty of tinted windows with complete peace of mind.
We Can Help You With:
Car Window Tinting Mernda:
Getting into a scorching car in the middle of the summer is really a terrible experience. By installing window tints, you can reduce the interior temperature of your vehicle by as much as 70%. Here at Supa Tint, we have a team of car window tinting specialists who can get the tints installed to the maximum precision. We only use the highest-quality grade films that not only enhance the car's aesthetics but also improve your comfort, security and safety.
Residential Window Tinting Mernda:
With our residential window tinting, you can take back your control over the things that matter a lot to you. With professionally installed window tints, you can reduce the surge of heat & glare entering your home; preserve furniture, fabric, upholstery & artwork from fading; prevent UV rays exposure and ensure privacy, security & safety.
Commercial & Office Window Tinting Mernda:
If you are looking for a simple way to increase the comfort inside your commercial building, you can't go wrong with our commercial window tinting services. Acting as a solar ray barrier, our tinting films prevent heat from entering through the windows and help you maintain a consistent temperature throughout the building.
Whether you want to tint your commercial, residential or car windows, don't hesitate to call your dedicated professional offering car window tinting near you in Wollert on 0n 0411 450 424 today. Happy Tinting !