Car Window Tinting Roxburgh Park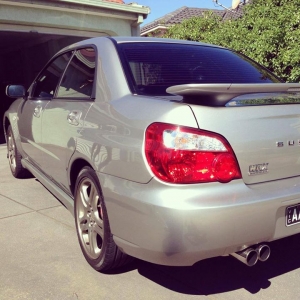 Do you want to take advantage of the latest heat rejection technology for your car? Or want to minimise the harmful effects of the sun? Well, it's the right time to get your car windows tinted. Supatint is a premium choice for professional car window tinting in Roxburgh Park and the surrounding suburbs for years. With an array of options available for metalised and non-metalised windows, our tinting services can make your vehicle looking as cool as you want.
Why Should You Have Your Car Windows Tinted?
Window tinting films installed by Supatint protect you and your vehicle in multiple ways, including:
Prevents UV Rays From Entering Your Vehicle:
This is one of the most crucial reasons to have your windows tinted. The tinted films reduce the harmful effects of UV rays on your eyes and skin. In addition, it also minimises the fading damages to your car's interior.
Our automotive tints help diminishing the glare from the sun at the time of driving. Not only window tinting makes you drive safer but also lets you drive in a comfortable and enjoyable manner.
Protection Against Shattered Glass:
Our car window tinting specialist is committed to using the highest quality films that can provide added protection in the event of an accident. Our tinted films prevent shattered glass from harming you and thereby reducing the risks of gashes, cuts and other injuries.
Ensure Protection Against Vandalism:
Due to the sturdiness of our car window tints, it can be extremely difficult for the thieves to break into your vehicle. We always recommend using a darker tint as your belongings left inside the vehicle will be tougher to see. This means that it would not tempt a thief to steal it.
For a free estimate for car window tinting near me in Roxburgh Park, call 0411 450 424 and talk to us today. Let's work together to make your car look as great as possible.