Car Window Tinting
Thornbury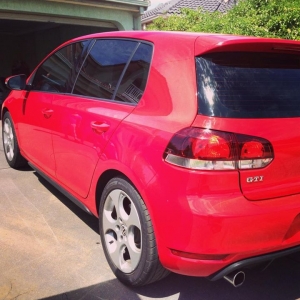 If you live in Thornbury, Melbourne, you will know how hot your vehicle or home can get on the inside during the summer months. Well, you can keep that heat out by investing in window tinting films. For residential, commercial and car window tinting near you in Thornbury, Supa Tint has got the perfect solution for you. Whether your priority is heat control, safety, security or privacy, our window films can do the job for you.
Automotive Window Tinting Thornbury:
At Supa Tint, we are very confident in our unique tinting system that will provide you with the best outcome every time. Our car window tinting specialists in Thornbury have tinted thousands of vehicles using top of the range window films that not only protect the vehicle's interior but also the occupants from harmful sunlight.
Residential Window Tinting Thornbury:
If you own a home in Thornbury, you can add protection and improve its appearance with the installation of window films. The process of sun damage on furniture, carpets and upholstery can be dramatically reduced by getting your residential windows tinted. Our window films can filter around 99% of UV rays and reduce incoming solar heat which is the main cause of fading and increased utility bills.
Commercial Window Tinting Thornbury:
From a small home office to a large organisation, we provide expert commercial window tinting services for a wide range of commercial premises. With a huge selection of tinting products that are perfect for both the safety and security of the occupants, we will recommend the window film that may be the most suitable for your office space and your budgetary needs.
If you have any queries or would like us to have a look at your vehicle or home and give you a free quote, call 0411 450 424 and get in touch with us today. Supatint are able to provide a personalised tinting solution, matching your unique needs.