Car Window Tinting Tullamarine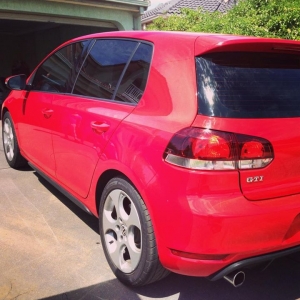 If you are searching for a responsible and professional window tinting service provider in Tullamarine, look no further than Supa Tint. Specialised in residential, commercial and car window tinting, we are the experts you can always trust for all your tinting needs. Whether you are looking for the highest quality tinting service or the lowest price, we have endless options to meet your specific tinting needs. We strive hard every day to keep ourselves up-to-date on the tinting techniques to deliver professional work.
We Can Help You With:
Car Window Tinting Tullamarine:
At Supa Tint, we are committed to offering only the highest quality tinting materials and professional installation services to our Tullamarine customers. Our car window tinting specialists use multi-layered films that not only protect your car's interior from the damaging effects of the sun, but also give your car a stunning and refreshing look. The films we install remove heat and enhance the appearance of your vehicle, making it a perfect choice for a comfortable ride.
Residential Window Tinting Tullamarine:
We specialise in residential window tinting services too. Holding many years of professional experience, we are able to provide reliable tinting service for all homeowners in Tullamarine. Our home window tinting services are aimed at helping you save on energy, protect your furnishings, reduce glare, enhance your property's value and enrich your privacy.
Commercial Window Tinting Tullamarine:
If you are looking to significantly lower your business's energy cost, then investing on commercial window tinting is a viable option. The window films we install can reject up to 99% of harmful UV rays and protect your office furnishing. Moreover, our window tints add to the aesthetics of your commercial building and provide your staff with a comfortable, cool work environment.
So, if you would like to spruce up your vehicle's look, call your dedicated team of car window tinting near me in Tullamarine on 0411 450 424.