Car Window Tinting Campbellfield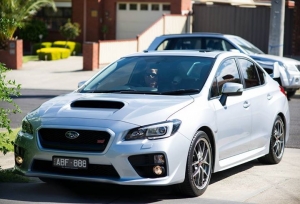 Are you in need of automotive window tinting in Campbellfield? Supatint has been the leading provider car window tinting services in Campbellfield and the surrounding suburbs for several years. With a wealth of experience in the window tinting industry, we take pride in the quality of our work, competitive pricing and high-quality materials used. Our technicians are more than happy to come to your location and perform the work on-site for you.
Whether you want to protect your vehicle from harmful UV rays, reduce glare or want to achieve an aesthetic look, we can help. One of our experienced car window tinting specialists will come to the location of your choice and get the tint installed in a professional manner. Available in a variety of shades, our tint minimises heat and facilitates ultraviolet rejection, keeping your vehicle cool inside.
Benefits of Car Window Tinting:
Complete Protection: Our car window tints block more than 99% of harmful UV rays and protect you against skin damage. It also protects your car's interior from cracking and fading. In addition, it also reduces eye-strain and glare.
Keep You Cool Inside: Our car window tinting film keeps your car cooler inside. It can reduce heat generated by direct sunlight in your car by up to 70% which is absolutely beneficial in those summer days.
Ensure Privacy: Leaving an expensive cell phone or a laptop inside the vehicle can be inviting for the thieves to steal it. Tinted windows prevent outsiders from looking into your car. You can also have a complete peace of mind knowing that your valuables are safer.
Prevent Shattering Of Glass: In case of car accidents, tinted films can prevent the shattering of glass. It holds the small pieces of the glass together so that the broken glass can't get in your eyes.
So, if you are looking for car window tinting near me in Campbellfield, don't hesitate to give us a call on 0411 450 424.