Car Window Tinting Coburg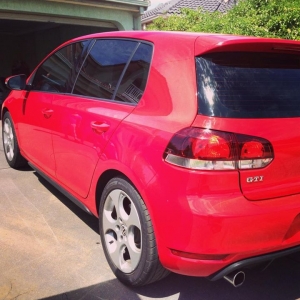 Looking for a reputed car window tinting service in Coburg? Here at Supa Tint, we have highly-experienced technicians and has been offering high-quality car window tinting that's just right for your car. Right from improving its aesthetics to providing safety and protection to you and your interiors, we have got you covered. Our team of car window tinting professionals make sure that your car looks the best with  high-quality imported window films and installation.
Apart from protecting your car from accident and burglary, window tinting protects you and your family members from heat and harmful effect of UV radiation. As car window tinting reduces the need for car-air-conditioning in summer and use of heater in winter, installing window tinting is the best way to save your fuel consumption. Another important reason to get window tinting is privacy.
When it comes to safety, our window tints are quite sturdy, in the event of any unforeseen accidents, it prevents the glass from shattering and protects you and your friends and family travelling in the car. Also, it helps with glare reduction and controls the bright headlights that come from an oncoming car. Our tinting professionals will clean up the windows and scrape away the debris and grime that are present on it and ensure they are smooth and dust-free. By doing so, the window film installation sticks fast on smoother surfaces.
If you are in need for a reliable car window tinting service in Coburg? Call the window tinting experts, Supa Tint on 0411 450 424 today.