Car Window Tinting Coburg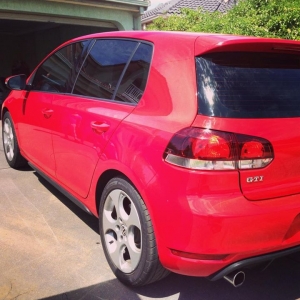 Many times people are tempted to tint their car by themselves or hire an amateur to do the job. You should never do the car window tinting job yourself or ask an amateur to do the job. As poor installation of window tinting may not give you a desirable result, it is advisable to allow professionals to handle Window tinting job in Coburg.  You need to ensure that tinting material is imported from the USA and tinting professional must have sufficient experience and skill to do the job. Tinting should be done with a single sheet so that no gap remains.
Apart from protecting your car from accident and burglary, window tinting protects you and your family members from heat and harmful effect of UV radiation. As car window tinting reduces the need for car-air-conditioning in summer and car heating in winter, installing window tinting is the best way to save your energy bill in Coburg. Apart from providing privacy, window tinting is handy at the time of the accident and save your valuable from burglary.
Never treat a car window tinting as a luxury accessory for privacy but treat it as a bare necessity for safety and security of your near and dear one.
Looking for a reliable car window tinting service in Coburg? Call the window tinting experts in car window tinting – Supatint on 0411 450 424 today.