Car Window Tinting Greensborough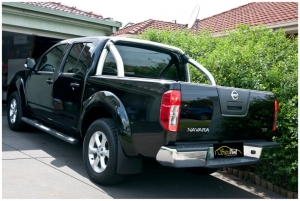 Want to have the best car window tinting in Greensborough? Supatint offers high-quality car window films and tinting services in Greensborough and its surrounding areas. Whether you own a luxurious sedan or high-end vehicle of any brand, maintaining its appearance comes as a priority. If you feel that your car windows are losing its shine, it is time to upgrade them. Our car window tinting specialists can suggest the right type of window films for your vehicle and professionally install it. We have a wide variety of high-performance window films built to last, and decorative in every aspect.
With our collection of imported car window films, you can elevate your car's look in one shot. Our professionals would be happy to install it for you, and there won't be any need for an air conditioner in summer when you get a high-quality car window tint for your windows. It keeps the temperature cool inside and protects from heat burns. Car window tinting is helpful in many ways. It protects your vehicle's valuable upholstery from sun exposure and glare reductions.
Ever thought about the benefits of having a residential window tinting? Yes, residential window tinting adds privacy and security to homes from the curious neighborhood and also helps to cut down the high utility bills by keeping the room temperature consistent.
As experts in the residential window tinting, we recommend the right window films for your house. Whether you're renovating or considering to provide your windows a new-look, you can rely on our residential window tinting. Our expert team can help you achieve the look you want.
Be it any business, maintaining your building's curb appeal is very essential. Not only from an aesthetic point of view, when it comes to commercial window tinting, more than its superior outlook, its functional benefits are endless. Through Commercial Window Tinting, you can increase the clarity of your views, protect your valuable upholstery, and reduce glare and can also be able to control energy bills, and keep a cooling atmosphere.
If you're looking for a cost-effective car window tinting service in Greensborough, contact Supatint on 0411 450 424 today.