Car Window Tinting Mill Park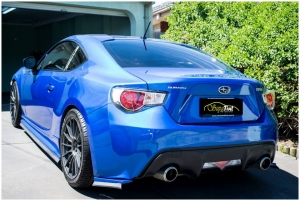 Ever thought to care about your car windows? If you feel so, Car window tinting is your best bet. At Supatint, we provide car window tinting services in Mill Park. We provide heat rejection, glass protection, security, and safety to your car interiors.
Prolonged sun exposure can make your vehicle look dull and affect your car interior. Window tints are an aesthetic investment that gives your vehicle a premium look. It also provides many functional benefits like blocking out sun rays, cooling effect, shattered glass protection, and more.
To find the best car window film for your vehicle, you can talk to us; our car window tinting professionals will install it for you and ensure it looks the best.
Windows are your home's beautiful assets. So, you need to maintain them regularly. Supatint specialise in residential window tinting and have been assisting customers with decorative window tints and films. Also, it protects your home furniture from fading and lowers your energy bills.
We have a wide range of window films and tints where you can choose the one you love, and our car window tinting professionals install it for you. We specialise in offering imported window films that provide maximum protection from heat and sun exposure and help your costly furniture look great for years to come.
Want to make your building more appealing? Our commercial window films can provide the premium look that you expect.  Right from giving you the luxurious exterior to lowering your energy bills, our commercial window tinting is a cost-effective option.
We offer quick and professional installation for your commercial buildings.  Our commercial window films are designed with high-performance glare reduction properties, improves energy efficiency. It is the best way to add privacy to your building and enhance comfort.
Are you searching for a reliable window tinting service in Mill Park? Hire our car window tinting professionals from Supatint.  For enquiries, call us on 0411 450 424 today.