Car Window Tinting Mill Park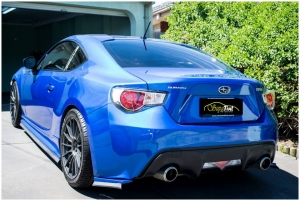 Looking for car window tinting in Mill Park? Give Supa Tint's professional and high-quality Car window tinting service a try. At Supa Tint, we provide car window tinting services in Mill Park, nearby suburbs and across Melbourne. Window tinting provides heat rejection, glass protection, security, and safety to your car interiors.
Prolonged sun exposure can make your vehicle look dull and affect your car interior. Window tints are an aesthetic investment that gives your vehicle a premium look. It also provides many functional benefits like blocking out sun rays, cooling effect, shattered glass protection, and more.
To find the best car window film for your vehicle, you can talk to us; our car window tinting professionals will install it for you and ensure it looks the best.
Why Choose Us?
Factory-certified window tint installation technicians at your service.
Friendly and knowledgeable specialists who have a commitment to excellence.
Outfitted with the technologies and tools to deliver high quality installation work.
Quality materials and workmanship that last for a longer span of time.
Are you searching for a reliable window tinting service in Mill Park? Hire our car window tinting professionals from Supatint.  For enquiries, call us on 0411 450 424 today. Happy Tinting !