Car Window Tinting Lalor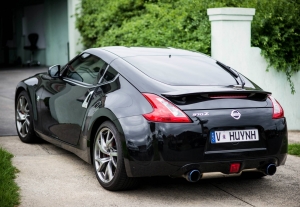 Are you looking for car window tinting in Lalor? If you're unsure of where you can get a good quality car window tint, Supatint welcomes you. As specialists in car window tinting, we offer the best-in-class car windows tinting service that is just right for your car. With years and expertise in the industry, we have been providing high-quality car window tinting services to our customers in Lalor. Our window films deliver a premium look to your car and also protects your vehicle from harmful UV radiation.
When it comes to residential window tinting, more than the aesthetics, our window films provide a wide range of benefits. Our window tinting specialists properly apply the window tint on your windows and ensure it is sealed correctly. Our window tints can reduce the heat with over 80% thus helping enjoy a cool atmosphere inside. It will also keep your interior from fading due to exposure to sun rays.
When it comes to safety, our window tints are quite sturdy, in the event of any unforeseen accidents, it prevents the glass from shattering and protects your beloved people inside the car. Also, it helps with glare reduction and controls the bright headlights that come from an oncoming car.
If you want to improve your commercial building's car's curb appeal, you can make it possible with our commercial window tinting. We provide window films that elevate the look of your building, and perfectly fit it on your car window frames.
Our tinting professionals will clean up the windows and scrape away the debris and grime that are present on it and ensure they are smooth and dust-free. By doing so, the window film installation sticks fast on smoother surfaces.
Window tinting application procedures may depend on the type of car window. So, instead, doing it on your own, having our window tinting professionals by your side assures that your window tinting is set right.
Want to have the best car window tinting service in Lalor? Call us on 0411 450 424 today.