Car Window Tinting Macleod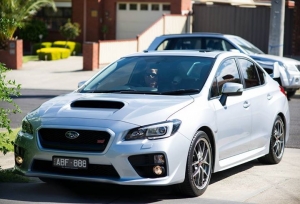 Looking for a car window tinting service in Macleod? Supatint has been providing high-quality car window tints that are designed just for your vehicle. Our car window films are designed to keep your interior cool and exterior with a sophisticated look. If quality is your concern, we ensure that we only use the best car window films that come with a matte finish and protect your windows thoroughly.
So, as part of your car maintenance, you must ensure to give some care to your windows as well. Once you get a car window film professionally installed by us, you will get to enjoy a wide variety of features and our car window tinting proves to be the best bet for Macleod customers.
If you're worried about high energy bills and the safety of your home, why not take advantage of residential window tinting service from Supatint? We offer the best-in-class residential window tinting services at an affordable rate.
Apart from the curb appeal, our window films help with glare reduction, and prevents your space from harmful UV rays and overheating. It enhances comfort, privacy, and improves the appearance of your building.
Our window tinting professionals install the window films for you and ensure it fits your window frames. It also offers privacy and keeps your valuables and interiors from burglars and other threats. When it comes to window tinting, you can rely on our professional and efficient window tinting services.
When was the last time you got an appreciation from your client for your office exteriors? Glass-walled commercial buildings need to be upgraded every other year to maintain its appeal.
Our commercial window tinting is intended to offer a professional outlook to your glass windows, and protects them from harmful sun exposure, and helps to cut down your energy bills. Our team of professionals suggests the right type of commercial window film that suits your style and requirements.
Are you looking for car window tinting in Macleod? Supatint offers the best-class car window tinting services in Macleod and its nearby suburbs. For appointments, call us on 0411 450 424 today.