Car Window Tinting Macleod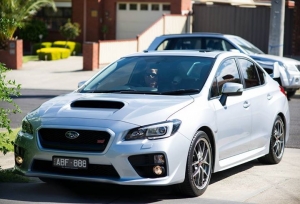 Looking for a car window tinting service in Macleod? Supa Tint has been providing high-quality car window tinting that are customised as per your requirement. Our car window films are designed to keep your interior cool and exterior with a sophisticated look. When you get a car window tinting professionally done by us, you will get to enjoy a wide variety of features.
Reasons To Have Window Tints Installed On Your Vehicle:
Our window tinting technology is capable of reducing up to 70% of incoming solar heat, promising you a comfortable interior and increased fuel economy.
Our car window tints are available in different shades, so you can go either with the lighter or darker shade based on your preferences.
Whether you are driving your vehicle down the street or your car is sitting in a parking lot, the privacy it offers from the prying eyes is really incredible. It gives peace of mind and space to yourself.
Our auto window tints reduce the glare by blocking out natural light during the day time and headlights during the night time to an acceptable level. It also minimises the extent of light reflection caused by water, snow and other shiny objects and thereby ensuring your safety while driving.
Car window tints reduce 99% of harmful UV rays from entering your car. This helps preventing the sun damage and keeping your interior looking as new as possible.
Why Choose Supatint?
Tints available in a wide range of shades to choose from.
Computer cut window tinting technology is used for accurate fitting.
Quick process with faster installation guaranteed.
Seamless installation process at competitive pricing.
Lifetime guarantee for our workmanship.
Are you looking for car window tinting in Macleod? Supa Tint offers the best car window tinting services in Macleod and its nearby suburbs. For appointments, call us on 0411 450 424 today. Happy Tinting !