Car Window Tinting Coolaroo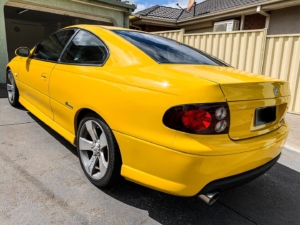 Supatint offers best-in-class window tinting services, which gives a perfect blend of style and performance. Our window tints are the perfect addition for your automotive, residences and commercial outlets. With years of experience and having a team of experienced window tint installers, we have been delivering top-notch window tinting services for our customers in Coolaroo and its surrounding suburbs. If you're looking for the best value window tinting service across Coolaroo, we bet you won't find a better quality window tinting service than us.  Backed with experience & a holistic approach, we are committed to providing you with the transparent & best window tinting service. Car window tinting from Supatint has numerous benefits while making the car look sleek & cool. It offers privacy, heat reduction, excessive glare control and keeps the car cabin chill during summer & warm during winter.  Aside from all this, we ensure that our car window tints are designed to hold the glass from shattering during an accident and protect your expensive leather upholstery.
Residential Window Tinting Coolaroo
Now, with residential window tinting service from Supatint, you can prevent your home from harsh sun rays and hear waves, light glares, burglar attacks & enjoy the beautiful views without opening the windows comfortably. We ensure that residential window tints efficiently help you to cut down the energy bills. Our residential window tints are designed to keep the cabin cool and thus saving your energy and money.
Commercial Window Tinting Coolaroo
Whether you're a busy outlet or a posh salon or office with glass exteriors, your ambience should be welcoming and comfy for people who work inside and for people who visit your space regularly. By investing in our commercial window tinting service, you can keep the space cool, sleek, prevent heat waves and assure privacy for your valuable customers.
If you're a resident in Coolaroo and looking for a window tinting service for your automotive, residence or commercial space, call Supatint & talk to our window tinting installers on 0411 450 424 today.