Car Window Tinting Doreen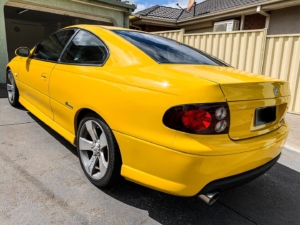 If you think that window tints are just meant for aesthetic enhancement of your building or vehicle, then you are wrong. It provides long-lasting functional benefits to you, your vehicle, home and office. Whether you are looking for residential, commercial or car window tinting near me in Doreen, you can count on Supa Tint. We have performed over thousands of window tint installations on vehicles, homes and office buildings, and delivered satisfying results at competitive pricing to our Doreen customers.
We Can Help You With:
Car Window Tinting Doreen:
Our automotive window tints can hide your belongings from prying eyes, protect your identity, keep your cabin cool and ensure your privacy. Our car window tinting specialists only use the highest quality films to give you the best value for your money.
Residential Window Tinting Doreen:
During summer, the scorching sun can heat up your house, and you will need to keep your A/C on to maintain a cool environment for your family. This constitutes to expensive cooling bills. The best way to keep your home's interior cool and protected from the damaging effects of the sun is to install residential window films. Our window films can block up to 99% of UV rays, reduce sun glare, protect your furnishing, increase your privacy and reduce your energy bills.
Commercial Window Tinting Doreen:
Uncomfortable temperatures and sun glare can create a hostile work environment for your employees. This could lead to a lack of productivity and drain your resources. Our commercial window tints are meant not only for creating a comfortable work environment but also increase the security and aesthetics of your office building. As it keeps the interior cool while allowing adequate light, you could save on energy bills.
At Supa Tint, we install window tints as per the legal regulations, so you can trust us for all your window tinting needs. To book an appointment with us, feel free to call us on 0411 450 424.