Car Window Tinting
Northcote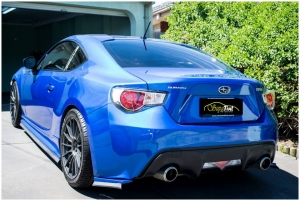 Are you on the search for window tinting services across Northcote ? You've landed on the right page. Supatint is the best window tint provider & installer in Northcote assuring the best for our customers. Whether it's for car window tinting, residential window tinting or commercial window tinting, we assure the best-quality window tints that look & work the best. We have a team of window tint installers who have in-depth experience in getting the job done right in an organised & timely manner. Car window tints from Supatint is more than a visual transformation, it reduces glare, heat, and offers the utmost privacy you need. A car window tinting service from us means that your car windows are handled by professionals. From the installation to the aftercare, our car window tint installers be with your every step of the way to transform your vehicle's look. Whether you install it for privacy, upgrade or heat reduction or curbing UV rays, make it the best – Supatint.
Residential Window Tinting Northcote
Residential window tinting has huge benefits and assures that your home is protected from UV & infrared rays. So, you can view the beautiful views around your property without allowing the heat and harmful rays to enter your home. Residential window tinting from Supatint are quite an upgrade for you and ensure your money is worth the investment. From controlling the excessive glare to heat waves, you can stay cool and curb utility bills in all seasons.
Commercial Window Tinting Northcote
Whether you are a proud landlord with properties or owning a high-rise building with flashy glass exteriors or an apparel shop with see-through windows, commercial window tinting from Supatint assures privacy, sleek look, reduced heat, light and protection from burglars and passerby traffic. Our office window tinting solutions is the best alternative to window replacement with multiple benefits.
We serve residents, business owners and motorists across Northcote and the surrounding suburbs. Supatint would be happy to arrange a free, no-obligation estimate on tinting your residential, commercial and automotive windows. For more details, give us a call on 0411 450 424 and talk to our experts today.